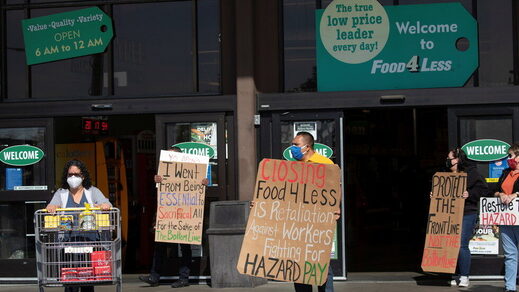 CNN has sparked debate after referring to the "Before Times" - meaning pre-Covd-19 pandemic - with some accusing the network of creating fear on purpose with its "dystopian" language.
The
report
in question warned grocery shelves "are not going back to normal this year" after over a year of issues including labor shortages and transport restrictions.
Rice Krispies Treats, Sour Patch Kids, some Ben & Jerry's ice cream flavors, McCormick gourmet spices, and Marie Callender's pot pies are all items that could be in limited supply, according to emails seen by CNN, which were sent from the companies behind the products to grocery chains across the country.