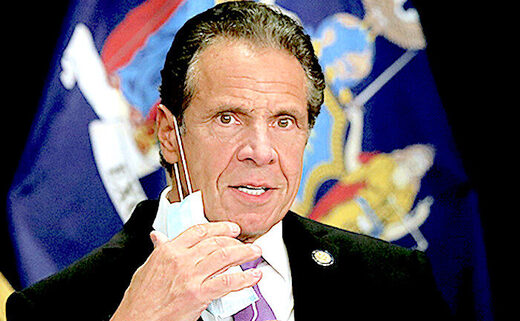 The New York governor has praised his own response to the pandemic,
touting the state's low infection
rate
to sell his new book
, even as he again places dire restrictions on residents,
insisting the virus is back.
So, which is it?
In one version of Cuomo's New York,
the state - and especially New York City - has come out the other side of its dire stint at the center of the US Covid-19 epidemic victorious. Businesses are reopening, birds are singing, and residents are praising his steadfast leadership.
In the other version,
the virus has returned to the gates, requiring New Yorkers to make sacrifices, shut down businesses that have just reopened after punishing (and in many cases financially fatal) months-long lockdowns, submit to humiliating and expensive 'mask patrols,' and... praise Cuomo's steadfast leadership.
Surely these worlds can't simultaneously exist?