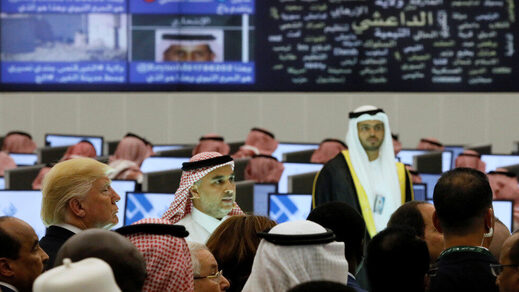 The nascent pro-Trump social network Gettr has been inundated by material sympathetic to Islamic State, according to a
Politico
analysis of its content, which eventually admits Twitter and Facebook are dealing with the same issue.
Wallowing in schadenfreude as it describes the purported IS (formerly ISIS) terrorist organization's sympathizers who've supposedly found a home on the pro-Trump social network that recently sprung up following the ex-president's exile from Twitter,
Politico
notes
that Gettr's "'free speech' policy" will "purportedly... allow users to fully express themselves without the censorship of tech giants."
Which sounds great until the "MAGA exodus to fringe social networks that champion unfettered speech" catches the "attention of supporters of Islamic State and other jihadist groups," the outlet continues, citing "extremism experts."