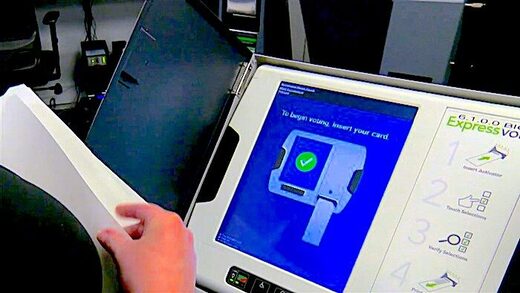 Pennsylvania officials have decertified voting machines in Fulton County after they were subjected to an audit following the 2020 presidential election.
In a letter to the Fulton County Board of Elections, Acting Secretary of State Veronica Degraffenreid said that the
Dominion voting machines would be decertified after being audited by software company Wake TSI.
The company was contracted following a request from Republican State Sen. Doug Mastriano and from Fulton County election officials,
The Hill
reported. County officials allowed Wake TSI to access certain components of their election system, including their
"election database, results files, and Windows system logs."
The county also allowed the company to use a "system imaging tool to take
complete hard drive images of these computers"
and
"complete images of two USB thumb drives"
used to transfer election results.