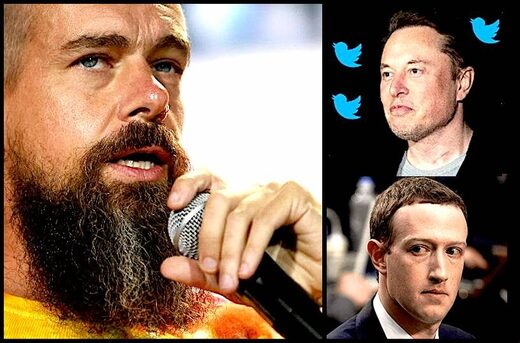 In a series of private texts to Tesla CEO Elon Musk, Twitter cofounder and free speech failure Jack Dorsey called Facebook a "swamp of despair."
Business Insider
reports
that in recent texts to Elon Musk, Jack Dorsey took shots at Facebook.
On April 6, Dorsey texted Musk, "Looks like there's a 'verified' account in the swamp of despair over there."
The text was made public as part of the pretrial discovery process for Twitter's lawsuit against Musk last week.
It was one of the hundreds of texts between Musk and some of the biggest names in Silicon Valley
including Larry Ellison and noted leftist Reid Hoffman.
Twitter is currently suing Musk
in an attempt to force him to purchase the company for the $44 billion price point he agreed to and then promptly tried to back out of in July. The lawsuit may be ended if Musk and the company
negotiate a renewed purchase
.