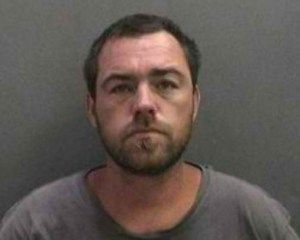 It was a pleasant afternoon aboard a sightseeing cruise around California's scenic Newport Harbor until the unthinkable happened - a man threw his crying 7-year-old son overboard during an argument in front of shocked passengers, authorities said.
Sloane Briles, 35, was taken into custody for child endangerment and resisting arrest, Orange County sheriff's spokesman Jim Amormino said.
"The father hit him several times and then threatened to throw him overboard if he didn't stop crying," Amormino said. "The crowd on the boat became very angry at the father for hitting the kid and extremely angry when he threw him overboard."
Authorities said Briles appeared to have been drinking. He was released Monday and couldn't immediately be reached at a number listed for him in Irvine.