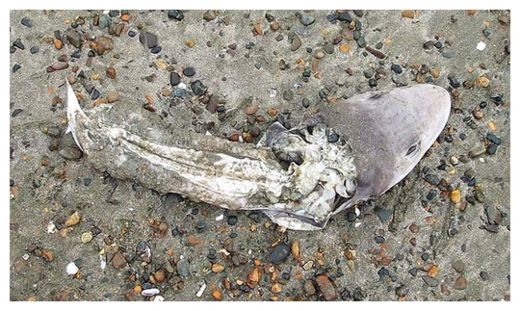 More than 100 baby sharks have washed up on Waiheke Island minus their fins, sparking a Ministry of Agriculture and Fisheries investigation.
Two visitors to the Waiheke Winter Blues Festival made the gruesome discovery while walking the coastal route around Owhanake Bay on Sunday.
At the western end of Owhanake Beach the two men, Keith Chaplin and Nigel Brunt from Whangaparaoa, found more than 100 dead baby sharks measuring "about a foot long".
"The seagulls had been at them a bit but it was obvious all their backs were missing," Chaplin says.
The two men reported it to Waiheke police on Monday as they had only been able to leave an answerphone message to MAF on Sunday.
A police spokesperson says it will be investigated by a fisheries officer.