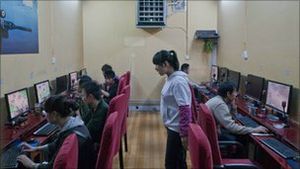 A Chinese man has died after a three-day online gaming session in which he did not sleep and barely ate, reports say.
The man reportedly lost consciousness at an internet cafe on the outskirts of the Chinese capital, Beijing.
He was rushed to a clinic but could not be revived, the
Beijing Times
said.