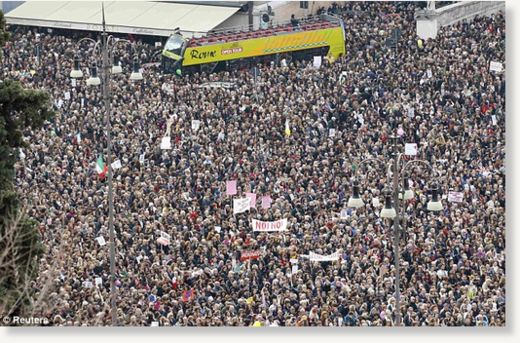 A million women took to the streets across Italy yesterday calling on Silvio Berlusconi to resign over a sex scandal.
Marches were held in 200 towns and cities to show their anger at the prime minister, who is facing charges of having underage sex with a prostitute and abuse of power.
Some protesters had even planned to throw their knickers into the garden of his home in Rome, but this never materialised.