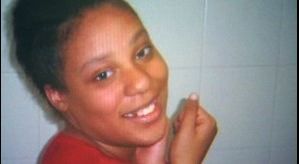 El Paso, Texas - The grandmother of a Dallas teen who was deported to Colombia is hoping the 15-year-old can come back soon and says U.S. officials should have done more to identify the girl after she gave a fake name and claimed to be an adult.
U.S. immigration officials say they're investigating the circumstances of the case involving Jakadrien Lorece Turner, but that they followed procedure and found nothing to indicate she wasn't who she claimed to be - an illegal immigrant from Colombia.
The girl, who ran away from home more than a year ago, was recently found in Bogota, Colombia, by the Dallas Police Department with help from Colombian and U.S. officials.
The Colombian government said the U.S. embassy on Thursday submitted the necessary documents for Jakadrien to return, but it wasn't clear exactly when she might be back in the U.S.
U.S. immigration officials deferred questions about when the teen might return to the State Department, which said it was aware of the case but declined to comment further, citing privacy reasons.