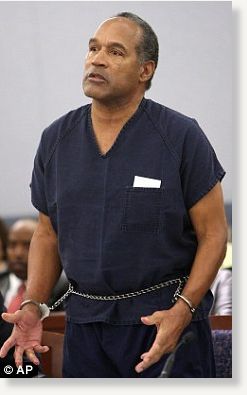 Shamed football great OJ Simpson was beaten unconscious in a racially motivated prison attack, according to a report.
A skinhead inmate is said to have kicked and punched Simpson to 'a bloody pulp' after allegedly overhearing him bragging about his sexual conquests of white women.
The 63-year-old disgraced athlete spent three weeks in hospital recovering from his injuries, said the
National Enquirer
.