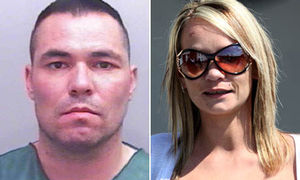 A woman whose boyfriend blinded her by gouging her eyes with his thumbs has urged other victims of domestic abuse not to suffer in silence but to alert the police or support groups.
Tina Nash spoke out as former partner Shane Jenkin began a life sentence for the barbaric, unprovoked assault on her at her home in Cornwall.
Nash said: "I urge anyone out there suffering domestic abuse to contact the police before it is too late. Don't be frightened or embarrassed - there are specially trained officers who can and will help you.
"If you really feel unable to contact the police, there are charities and support groups such as Women's Aid who will help, advise and support you in doing so."