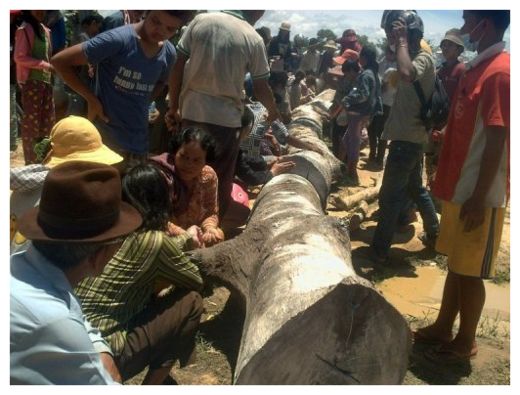 A large log dug up in Cambodia has drawn thousands of visitors who believe it possesses healing powers and can predict winning lottery numbers, a local official said Thursday.
Some 4,000 to 5,000 people have already been to see the 13-metre-long log (42 feet) that was discovered earlier this month when a family excavated a pond in western Pursat province, Prey Yeang village chief Hun Nov told AFP by phone.
"They believe the log has magical powers," he said, adding that visitors were coming loaded with offerings such as pig heads and boiled whole chickens after some locals who touched the wood won money in the lottery.