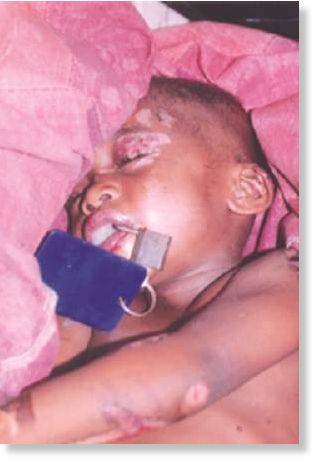 A 30-year-old man has been arrested in Nigeria's Lagos state after authorities found he had locked his son's mouth to prevent him from screaming while the "evil child" was beaten to death.
Chris Elvis has been taken into custody pending further investigation into the incident.
Elvis has blamed the four-year-old Godrich for his ill-fortune in recent days and decided to kill his son as he was perceived as an "Ogbanje" or "child of evil".
The bizarre incident took place in the Meiran area of Lagos, the port and the most populous city of Nigeria.