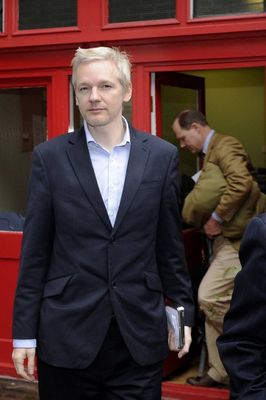 * WikiLeaks founder told reporters files should not be censored before they were published, new book alleges
* Amnesty International said naming Afghans risked 'deadly ramifications'
* Assange so scared of the CIA he disguised himself as a woman
Julian Assange said U.S. informants named in secret cables 'deserved' to be killed and initially refused to redact their names, a new book has revealed.
WikiLeaks published thousands of names of Afghans in 77,000 classified war files put on the whistle-blowing website, attracting criticism from international charities and governments.
In later releases of secret U.S. embassy cables in November around 15 per cent of files were withheld to protect lives and every file was checked before release.