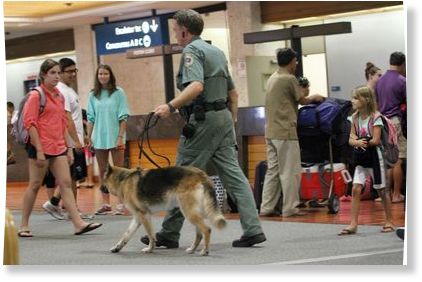 West Palm Beach - A beeping alarm clock in a piece of luggage put airport workers on edge Saturday, prompting them to call the county's explosive experts.
The suspicious bag caused two floors of Palm Beach International Airport to be evacuated and close for several hours, delaying flights.
David and Joshua Pierre-Louis were getting their great aunt's IBC Air boarding pass for a noon flight to Haiti when police ordered them outside, along with everyone around them.
That was at about 11:30 a.m., the brothers said. They didn't get back inside until almost 2 p.m.
"We were literally about to hit enter to print the ticket," said David Pierre-Louis, who made the trip from Fort Lauderdale expecting check-in to move more quickly than in his crowded home airport.