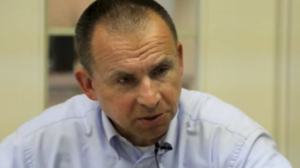 An agent of the Iowa Division of Criminal Investigation (DCI) claims he was fired from his job after reporting Gov. Terry Branstad (R)'s vehicle for speeding.
According to the Des Moines Register
, Larry Hedlund, 55, intends to sue the state after being fired at the end of a 2 and a half month investigation that could leave him unemployable in law enforcement.
"I've been treated like a criminal," Hedlund, who has a 25-year record with the Division with no previous discipline issues, said to the
Register
Wednesday. "
The best analogy I can give you is that they investigated me like I was a murderer, and in the process they murdered my career
."
DCI officials would not comment on personnel matters to the
Register
, but paperwork Hedlund provided to the paper said that he was being dismissed from the division due to "negative and disrespectful messages" he emailed to subordinates about DCI leadership, for misusing a state vehicle and for being "deceptive" with supervisors.