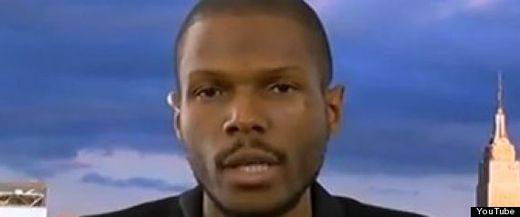 Malcolm Shabazz, the grandson of civil rights icon Malcolm X,
has been killed in Mexico
according to
The Amsterdam News
.
Shabazz's death was also confirmed on Twitter and Facebook by Terrie Williams, a friend of the Shabazz family.
While details of his death are still unclear, there are unconfirmed reports that Shabazz
died of injuries sustained during a robbery
.
Shabazz is the son of Qubilah Shabazz, who was the second daughter of Malcolm X and Betty Shabazz. In his youth, he
set a fire
that caused the death of his grandmother. For that crime, he plead plead guilty to manslaughter, was found guilty of arson, and was sentenced to 18 months in a juvenile detention facility.
As an adult, Shabazz continued to have
trouble with the law
,
The New York Times
reported. He plead guilty to attempted robbery in 2002 and was sentenced to three and a half years in prison. Just months after his release in 2006, he was arrested again, this time for punching a hole in a store window.
At the time of his death, Shabazz was attending John Jay College of Criminal Justice in New York and working on two books.