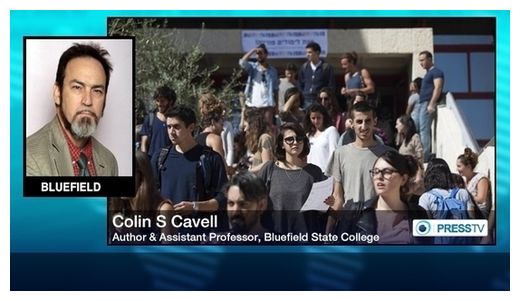 An American author and assistant professor at Bluefield State College has praised a recent move by US academic associations to boycott Israel for its "oppression" and "cruel" treatment of Palestinians.
A group of American scholars has joined two other organizations in boycotting Israel's academic institutions, indicating that a movement to isolate the Israel that is gaining momentum in Europe has also hit the US.
The Native American and Indigenous Studies Association and the American Studies Association approved the academic boycott of Israel this week to protest its treatment of Palestinians.
In April, the Association for Asian American Studies, which has about 800 members, also supported an academic boycott of Israel. The movement to cut off ties with Israeli academic institutions dates back a decade.