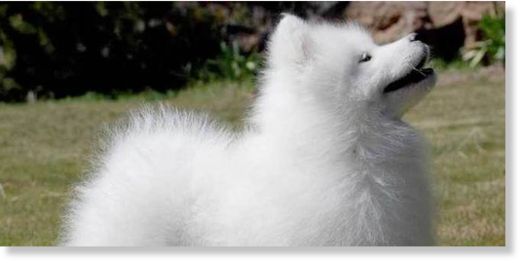 New York - A dog owner says she thinks there's a chance her prized pet was deliberately poisoned while competing at the Westminster Kennel Club show, causing it to die several days later.
"It is in the realm of possibility," Lynette Blue told The Associated Press on Thursday.
Blue co-owns a 3-year-old Samoyed named Cruz, and said he probably swallowed poison at Westminster earlier this month. Four days after competing, the dog died, on Feb. 16, while at a show in Colorado.
Blue has worked since the 1970s with Samoyeds, a sturdy, medium-sized breed. She said that while there was no evidence foul play was involved, certain symptoms were consistent with dogs who ingest rat or mouse poison. That was the reason she said she decided against a necropsy - an autopsy for animals.
"The timeline adds up. There's no other scenario we can come up with other than poison," she said.
Asked if she thought it was intentional, she said: "I don't think we'll ever know."
The dog's death was first reported by
The New York Times
.