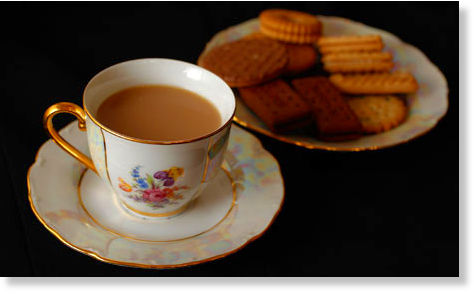 US organisation tracks increasing reports of watered milk, diluted olive oil and other dangerous substitutes in the food chain.
Some fine wines are complimented for their grassy aroma, but if your cup of tea has that earthy, sweet scent it might be because the tea manufacturer put lawn cuttings in it.
The practice is known as food fraud, and it is used as a cost-cutting measure by food manufacturers. US Pharmacopeial Convention (USP), an independent science non-profit, announced Wednesday that
its updated database
showed incidences of food fraud increasing dramatically in 2011 and 2012.
This means the instances of food manufacturers doing things such as adding lawn grass and fern leaves to tea is much greater than originally thought.
The database's creator and lead analyst, Dr Jeffrey Moore
explained
that the database was crafted to help food manufacturers, regulators and others improve the safety of the food supply.