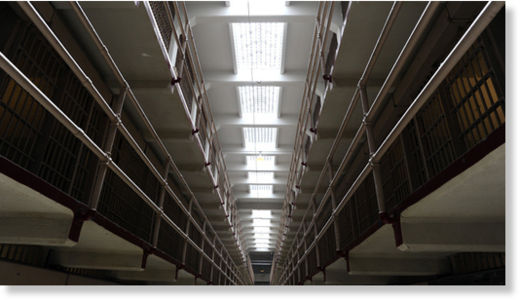 A 59-year-old cancer-stricken man spent two years in solitary confinement in a New Mexico prison, where he suffered from tooth decay, bedsores and a deterioration of mental health. His crime? Drunk driving.
And the man was never even convicted.
Now, former inmate Stephen Slevin has received a $15 million settlement to compensate for the torture he endured in the New Mexico jail cell. Slevin spent 22 months in solitary confinement, where he was denied access to a dentist and was forced to pull out his own tooth.
"He rocked [the tooth] back and forth over a period of eight hours before he was able to pull it out of his mouth," his attorney, Matthew Coyte, told the Associated Press.
Slevin was also deprived of showers, human contact, and outdoor recreation. While incarcerated from 2005 to 2007, fungus grew on his skin, his toenails grew so long they began to curl up, he suffered from malnutrition, and he lost a significant amount of weight.
Locked up in a 6-by-11 foot cell with no outside contact, Slevin's mental health quickly deteriorated.
"They left him long enough where he fell into a delirium and began to decay, essentially, as a human being," Coyte said.