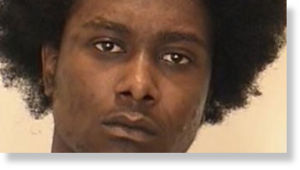 Canada, Toronto - Cassim Cummings, the man accused of stabbing a passenger on a TTC subway train on Wednesday, made a brief court appearance on Saturday morning.
Cummings, who is facing a number of charges including attempted murder, was brought into court at Old City Hall at about 10:30 a.m.
On Wednesday night, just after 10 p.m., Cummings, 20, allegedly stabbed a male passenger on a southbound train as it approached Davisville station. The passenger was trying to get Cummings to stop bothering other riders.
Photos taken by another passenger show the victim bleeding on the floor of the train as paramedics arrive to help.
Cummings fled the scene.
Police found him on Friday morning in an apartment at 250 Davenport Road.