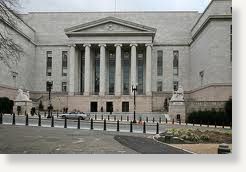 This should get their attention.
A measure filed by State Rep. Lois Kolkhorst (R-Brenham) would allow any law enforcement agency that has custody of an illegal immigrant to take the illegal to 'the office of a U.S. Senator or Representative' and leave them there.
1200 WOAI news reports the measure also allows county sheriff's deputies or city police officers to 'request an agent or employee of the United States Senator or United States Representative to sign a document acknowledging the release or discharge of the illegal immigrant at the senator's or representative's office.
The measure covers individuals who are 'not a citizen or national of the United States' and who is 'unlawfully present in the United States.'
Kolkhorst concedes the measure is a 'cry for help' to convince federal officials to secure the border, but she says she is serious about getting the measure approved by the Legislature.