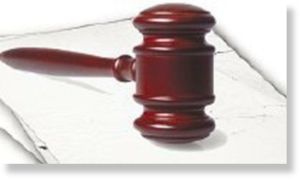 Two Refugio women have filed a lawsuit against Refugio County Sheriff Robert Bolcik and two of his deputies over claims that the officers illegally strip searched them on the side of the highway in plain view of oncoming traffic.
Plaintiffs Brittah Williams and Jessica Mascorro claimed Bolcik, who was elected sheriff in November 2008, along with deputies Jeff Raymond and Shelley Haertig, both of whom are named as defendants in the lawsuit along with Bolcik, violated the plaintiffs' Fourth Amendment rights, which guard against unreasonable searches and seizures.
Refugio County also is named as a defendant.
The lawsuit was filed June 8 in federal court.
Bolcik, who received a copy of the lawsuit Monday via email, did not respond to messages left by
The Advocate
for comment.
Both Refugio County Judge Rene Mascorro and County Auditor Diana Moss said they were unaware of any lawsuit pending against the county, and therefore could not comment.