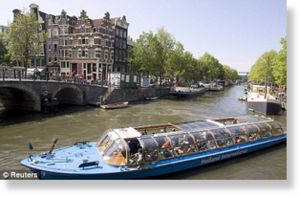 Smokers in the Netherlands will now be able to light-up again in over 2000 of the country's small owner-operated bars or pubs.
The partial over-turning of the blanket ban, which was introduced in 2008, is a huge victory for for smokers' rights campaigners who had argued that the blanket ban was driving small bar owners out of business.
An incoming coalition government in the country has allowed the partial lifting of the ban for pubs which are less than 743.5 sq ft in size and which are staffed solely by the owner.
It is a major victory for anti-ban campaigners and the first relaxing of the controversial ban anywhere in Europe.