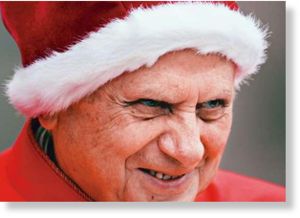 A letter written by a Vatican official in 1997, marked "strictly confidential," warned Irish bishops to avoid reporting the sexual abuse of children in the church, in hopes of avoiding public fallout from the scandals that were sure to ensue.
Victims' groups the world over were calling the letter -- first obtained by Irish broadcaster RTE - the "smoking gun" which proves institutional complicity in untold thousands of reported sexual abuses.
The church has long maintained that it did not and would never instruct its bishops to engage in a cover-up of such heinous crimes: a claim that appeared to be false.
"And if that instruction applied here, it applied everywhere," Colm O'Gorman, with the Irish chapter of Amnesty International, told the Associated Press.
The AP also noted that the Vatican has refused to acknowledge policies passed by Irish churches that command bishops to report any instances of suspected or confirmed sexual abuse.