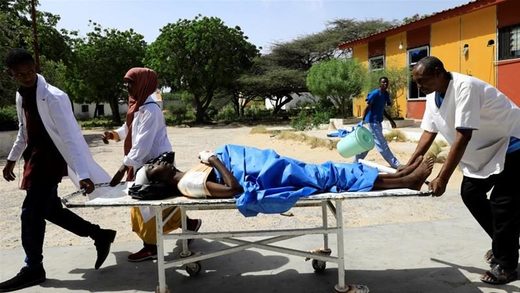 Four killed in blast claimed by al-Shabab that apparently targeted Turkish engineers working on a road near Mogadishu.
At least four people have been killed and 15 others wounded in a suicide car bomb attack claimed by the al-Shabab group near the capital of Somalia, according to authorities.
Both Turkish and Somali officials said those injured in Saturday's attack near the town of Afgoye, about 30 kilometres (18 miles) southwest of Mogadishu, included Turkish engineers as well as Somali nationals working on a road in the area.
Turkey's Health Minister Fahrettin Koca said six Turkish nationals and nine Somali citizens were wounded in the bombing, with two in critical condition and undergoing surgery.
The AFP news agency said at least four people were killed, citing local police officer Abdirahman Adan.