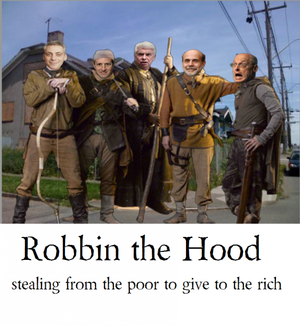 The orchestrated negotiations between the White House and Republican House Speaker John Boehner on a deficit-reduction deal to avert the so-called "fiscal cliff" moved toward their predictable conclusion over the weekend, when Boehner offered to support a
token tax increase on the super-rich in return for massive cuts in social entitlement programs.
In a telephone call to Obama on Friday, Boehner dropped his opposition to any increase in income tax rates and said he would endorse allowing the rate for households making more than $1 million a year to rise from 35 percent to the Clinton-era rate of 39.6 percent. He also said he would support raising the national debt ceiling for another year.
In return,
Boehner demanded $1 trillion in cuts in the core federal health care programs for the elderly and the poor, Medicare and Medicaid, and the federal retirement benefit program, Social Security.
Boehner reportedly said he would drop Republican demands for an immediate increase in the eligibility age for Medicare from 65 to 67, but would insist on changing the formula for cost-of-living increases for Social Security and other government-funded retirement and disability programs so as to reduce benefit increases for tens of millions of people.ary