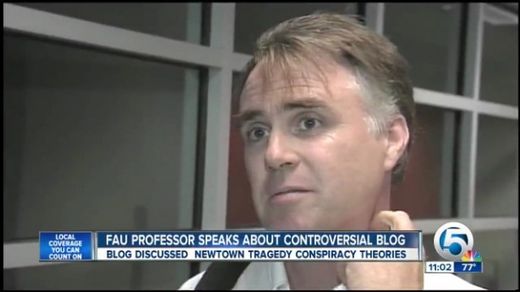 A tenured professor who controversially claimed the mass shooting in Newtown, Connecticut never happened is worried that he may now lose his job.
Florida Atlantic University professor James Tracy
told
the university's student newspaper that the university plans to have a meeting with him later this week regarding his conspiracy theory, which he published online.
"They're getting people calling them saying that this person shouldn't be teaching, he's an awful person and what have you, so I think that they have to do something," Tracy told University Press.