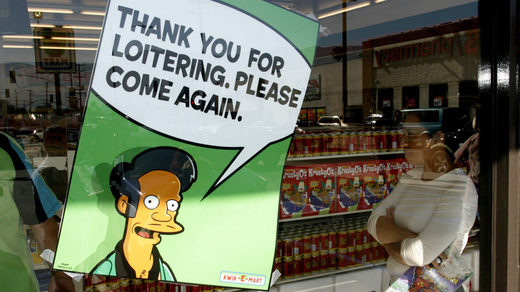 Cancel culture has shown its ugly face once again, claiming another victim, this time one of the cartoon variety. Actor Hank Azaria has announced that he will no longer voice convenience store owner Apu of the '
The Simpsons
.'
Azaria announced the decision this week and said it was one made with the producers of the show. The seeming abandonment of the character follows accusations of racism in recent years, which hit a peak after the documentary 'The Problem with Apu,' which debuted in 2017. Critics argued Apu played into offensive stereotypes about South Asians — ignoring other stereotypes on the show. Also ignored was the fact Apu has become not 'cartoonish,' but a three dimensional, complex character playing a central part of the series since debuting in 1990.
Many fans of '
The Simpsons
' have responded
negatively
to the news of Apu's seeming cancellation. Even the filmmaker behind the '
Problem with Apu
' documentary jokingly welcomed the "death threats" to come, and said he would like to see the character continue.