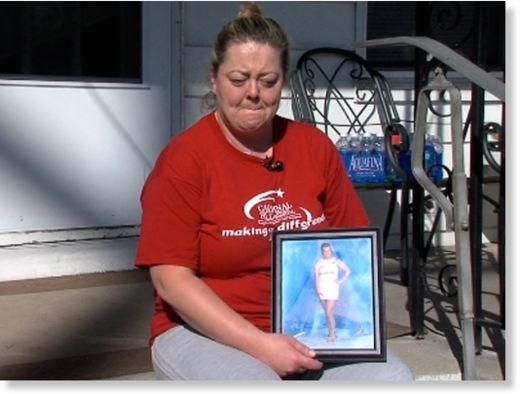 A mother shared her grief and confusion outside of her Russell Street home Saturday in Covington, just hours after her 19-year-old daughter died as the result of an officer-involved shooting.
"When I was initially told she hit an officer, I can't fathom that idea because she wasn't perfect by any means, but she knew right from wrong," said Brandi Stewart, speaking about her daughter, Samantha Ramsey.
Ramsey died at Saint Elizabeth Medical Center in Florence Saturday after being shot four times by a Boone County Sheriff's deputy in the 6000 block of River Road near Hebron, Ky.
Boone County Sheriff's spokesperson Tom Scheben said deputy Tyler Brockman, 28, shot Ramsey after she accelerated her vehicle and struck him during a traffic stop outside a nearby field party.
The impact with Ramsey's car flipped Brockman onto its hood and injured his leg, Scheben said at the scene of the incident.