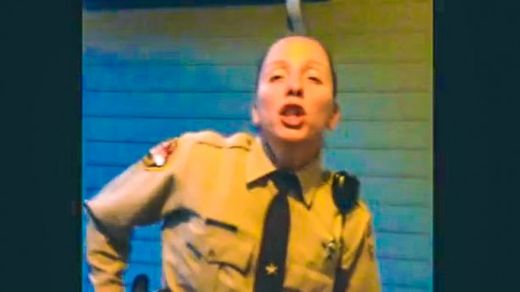 A North Carolina officer was caught on video allegedly lying about a retired Marine combat instructor "being aggressive" in his own home, and then took the cell phones away from his family members who were trying to record the encounter.
Retired United States Marine combat instructor Carlos Jaramillo
provided the blog Photography Is Not A Crime
with video of Onslow County Sheriff's Deputy Natalie Barber responding to his home over the weekend over a dispute between neighbors.
At some point, Barber and Jaramillo began arguing about whether he was legally obligated to provide her with his identification. He offered her a government-issued Veterans Affair card, but the deputy insisted on seeing a driver's license.
That's when Jaramillo informed Barber that he was going to record the incident "for my safety."