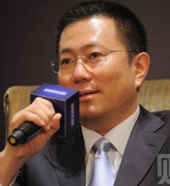 Until now, the terrible trail of dead bankers has been only among US and European financial executives. However,
as Caixin reports
, the increasing pressures on the Chinese banking system appear to have take their first toll.
Li Jianhua, director of China's Banking Regulatory Commission (CBRC), died this morning due to a "sudden heart attack" - he was less than 49 years old
.
Li was among the main drafters on new "caveat emptor" market-based rules on China's shadowy banking system and recently said in an interview that
"now is not only a time to control risk, but to transform the trust industry.. if it's too loose, it's a big problem."
Li was found by his wife.