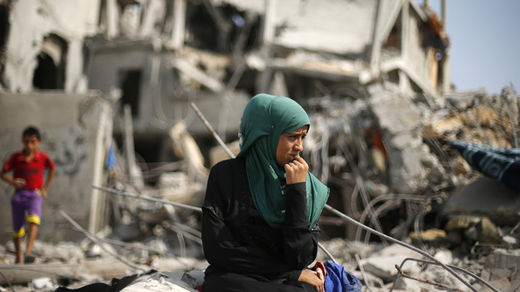 Professor and political activist Cornel West declared President Barack Obama a "war criminal," arguing that his support of Israel and his drone policy make him complicit in the deaths of innocent people.
The controversial activist made the comments at a pro-Palestinian rally in Washington, DC on Saturday, according to
Talking Points Memo
. West began his speech by pointing to the deteriorating situation in Gaza, where more than 1,800 Palestinians and more than 60 Israelis have been killed, criticizing Israel's offensive in the region in front of a "Free Palestine" banner.
His comments regarding President Obama begin at around the three-minute mark in the video below.
"There's an intimate connection between mendacity and criminality, between lies and crimes against humanity,"
West said. "
And what I want to say to my Black brother in the White House: Barack Obama is a war criminal - not because he's Black, or half-African and white - but because his drones have killed 233 innocent children, and because he facilitates the killing of innocent Palestinians in Gaza and the West Bank, and it would be true anywhere else."