They've spent 23 hours of each day in the last 40 years in a 9ft-by-6ft cell. Now, as human rights groups intensify calls for their release, a documentary provides insight into an isolated life
.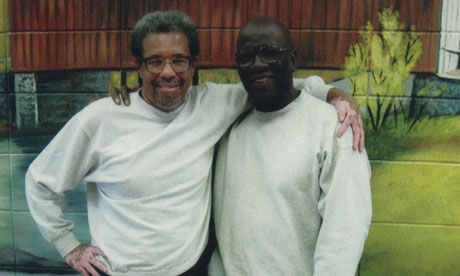 Herman Wallace describes the cell in which he has spent 40 years in an audio file
here
.
"I can make about four steps forward before I touch the door," Herman Wallace says as he describes the cell in which he has lived for the past 40 years. "If I turn an about-face, I'm going to bump into something. I'm used to it, and that's one of the bad things about it."
On Tuesday, Wallace and his friend Albert Woodfox will mark one of the more unusual, and shameful, anniversaries in American penal history. Forty years ago to the day, they were put into solitary confinement in
Louisiana
's notorious Angola jail. They have been there ever since.