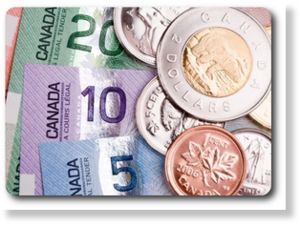 Iceland has been desperate to replace its krona with a more stable currency since its banking collapse of 2008.
But instead of the obvious choices - the American dollar, the British pound or the euro - it seems Icelanders are eyeing our loonie. According to an article in the
Globe and Mail
, several Icelandic business leaders and some political parties have actually approached the Canadian government about adopting the Canadian dollar as their national currency.
"Canadian ambassador to Iceland Alan Bones had planned to deliver remarks to a conference on the future of the Icelandic krona, making it clear that if Iceland decided to adopt the Canadian dollar, with all its inherent risks, Canada was ready to talk," the article notes.
However, Bones' Saturday speech was cancelled abruptly.