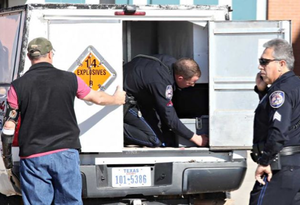 A member of the US military has been charged with trying to take explosives onto a plane at a Texas airport, says the FBI.
Thirty year-old Trey Scott Atwater was detained at a security checkpoint at Midland International airport, as he tried to board a flight on Saturday.
He was carrying explosives in military-grade wrapping, say detectives.