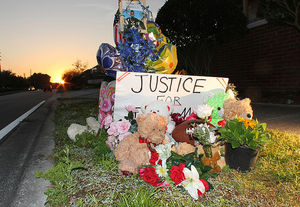 The Florida police department handling the fatal shooting of an unarmed black teen by a self-appointed neighborhood watch leader admitted to ABC News tonight that investigators missed a possible racist remark by the shooter as he spoke to police dispatchers moments before the killing.
The admission comes a day after the Justice Department announced that it has launched an investigation of the slaying of Trayvon Martin by George Zimmerman last month as a possible hate crime.
On a tape of one of Zimmerman's 911 calls the night of the shooting, he is heard saying under his breath what sounds like "f**ing coons." Seconds later he confronted Martin and after a brief scuffle shot him dead.