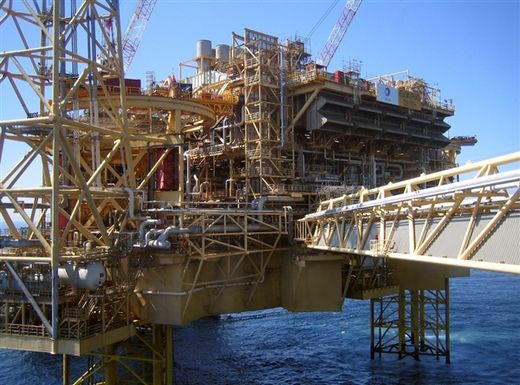 A cloud of explosive natural gas boiling out of a leaking drilling platform off the Scottish coast has led to the evacuation of hundreds of workers and the creation of a two-mile exclusion zone.
Coastguard officials ordered shipping to come no closer than two miles from the abandoned
Elgin
platform, located 150 miles off Aberdeen, and said there was a three-mile exclusion zone for low-flying aircraft such as helicopters, the BBC reported.
Energy firm Total UK, which operates the platform, said it did not know the source of the leak and was considering all options including drilling a relief well - a solution that could take six months.
"We have mobilised experts from elsewhere in the Total Group to offer additional assistance and help us deal with the incident," it said in a statement.
It evacuated 238 workers from the platform after the leak was spotted on Sunday, according to a report in
The Scotsman
. The report said Shell had reduced its workforce on two nearby offshore installations because of the drifting gas.