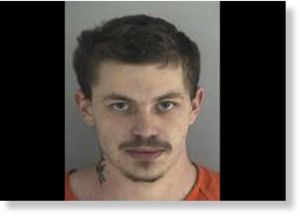 US: Urbana, Ohio - A man suspected of stabbing, suffocating and dismembering his girlfriend told a newspaper that he met her through Facebook while looking for new friends and that he met two of his alleged accomplices at a library just three days before the killing.
Matthew Puccio, 25, is among five people charged in connection with the death of 21-year-old Jessica Rae Sacco, whose remains were found in the bathtub of their Urbana duplex apartment in late March, about a week after police believe she was killed. A couple from Fenton, Mich., and two people from Urbana are accused of failing to intervene in the killing and helping Puccio cut off or transport limbs that were dumped in southern Ohio and Kentucky, about 70 to 85 miles away.
In an interview, Puccio said he met Urbana residents Sharon Cook and Christopher Wright at a local library days before the killing, then contacted them afterward and was stunned that they helped him cover it up instead of calling the police, the
Springfield News-Sun
reported Sunday.
"It shocked the hell out of me," Puccio said. "I figured they'd be the first to call the cops on me."
Puccio said he had met Sacco through Facebook while he was living in Texas. Puccio said Sacco provided support he needed after his former fiancée left him and took two of his children.
Puccio said he and Sacco argued often and that their relationship became more stressed because she didn't get along with Andrew Forney and his wife, the Michigan couple who began living at the home shortly after Puccio moved in last fall.