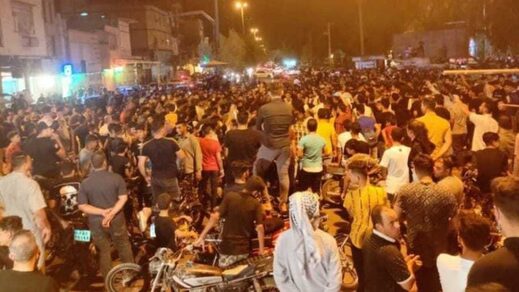 Protesters took to the streets for a second consecutive night in Iran's oil-rich southwest to protest water shortages, videos shared on social media showed, with reports of security forces shooting dead at least one protester.
Security forces shot dead Iranian Arab citizen Mostafa Naeemawi in the city of Shadegan (al-Falahiya) in Khuzestan province during Friday night's unrest, Al Arabiya Farsi reported, citing local sources.
The protests began late on Thursday in several cities in Khuzestan province, including its capital, Ahwaz
, according to videos shared online. The region is home to a large ethnic Arab population.