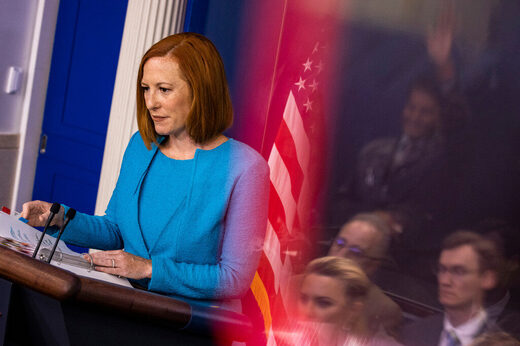 White House press secretary Jen Psaki said Thursday
the Biden administration is identifying "problematic" posts for Facebook to censor because they contain "misinformation" about COVID-19.
Psaki disclosed the
government's role in policing social media
during her daily press briefing after Surgeon General Vivek Murthy called on companies to purge more pandemic posts.

Comment: What they actually mean is that the whole narrative about the Covid pandemic and the safety of the vaccines is starting to fall apart. Normal people have started asking questions which is not a good sign for their outrageous lies.

They desperately search and track people telling the truth because it destroys the official story. The censorship is becoming more and more overt, to the point where the White House has plainly admitted it.

It is indeed a brutal battle for our minds and souls. Will people start to see through the lies or continue to believe in them?


The demand for censorship — and Psaki's
admission of government involvement
— follows a series of flip-flops from health officials who contradicted themselves throughout the pandemic on issues such as mask efficacy, as well as censorship of claims that later gained credibility, such as the theory that COVID-19 leaked from a Chinese lab.