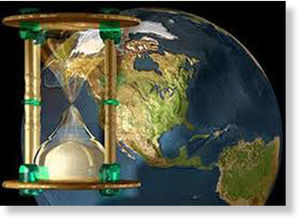 First let's have a little musical interlude to get us in the right mood for what I'm going to say in this essay:
Tom Petty And The Heartbreakers - I Won't Back Down
I sure stepped in it writing about so-called
"Chemtrails."
The flamers and ad hominem attackers came out of the woodwork and when that happens, you know you've hit a hot button or a sore toe. Can we say COINTELPRO controlled clappers in the audience trying to keep the attention on the distraction so nobody will figure out what is really going on?
My readers know I'm into conspiracies - have been since the time I read
None Dare Call it Conspiracy
back in 1985 and tried to convince myself it was all paranoid nonsense and
failed
. What's more, I've paid a high price for what I've learned and shared. I don't do this for my health or to win a popularity contest. After all, people in mainstream religions hate and fear me, mainstream science types hate me, New Agers hate me, and even a lot of conspiracy theorists hate me. I guess it's because I don't buy into the "friend of my friend is my friend, enemy of my friend is my enemy"; I prefer to take each situation and examine it on its own merits. And when I see the kinds of reactions I got to my little piece about chemtrails, I know that something is rotten and getting smellier by the day and it isn't chemicals being spouted from the rear of passenger jets.