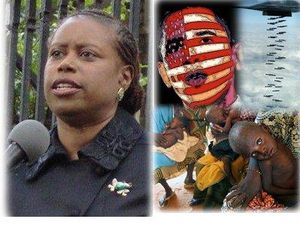 The following remarks were delivered to the International Conference on Global Alliance Against Terrorism for a Just Peace in Tehran, Iran, on May 15.
How wonderful to be at a Conference where the word "love" is used; we are here because we love humankind. We are here from all corners of the earth; we are against terrorism; we want peace.
However, we must clarify peace. What kind of peace do we want?
President John F. Kennedy answered his question by saying: ". . . not a Pax Americana" imposed on the world by weapons of war. He went on to say that the kind of peace we want is the kind of peace that makes life worth living--peace for all men and women for all time.
No Justice, No Peace. No Truth, No Justice!