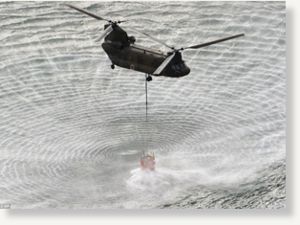 Japan has 48 hours to bring its rapidly escalating nuclear crisis under control before it faces a catastrophe "worse than Chernobyl", it was claimed last night.
Nuclear safety officials in France said they were "pessimistic" about whether engineers could prevent a meltdown at the Fukushima power plant after a pool containing spent fuel rods overheated and boiled dry.
Last night radiation levels were "extremely high" in the stricken building, which was breached by an earlier explosion, meaning that radiation could now escape into the atmosphere.
Tokyo Electric, the owners of the plant, said five workers had been killed at the site, two were missing and 21 had been injured.
Last night, a US nuclear safety chief said the Japanese government had failed to acknowledge the full seriousness of the situation at the Fukushima plant and that warnings to citizens had been insufficient and understated.
Gregory Jaczko, the chairman of the US Nuclear Regulatory Commission, warned that if "extremely high" radiation levels increased it would become impossible for workers to continue to take corrective measures at the plant as "the doses they could experience would potentially be lethal doses in a very short period of time".