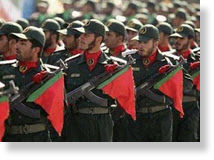 In order to believe the latest flight of fancy promulgated by Washington, one must suspend any and all logic, reason and plain old common sense. Let's not forget that one must also ignore any knowledge of Iranian strategy, the operations of the Quds Force and the Iranian Revolutionary Guard Corps (IRGC) in general.
Even the U.S. government seems to realize these allegations are wildly unrealistic, including State Department Victoria Nuland who said, "When you look at these details, it seems like something out of a movie".
No, Nuland, it seems like something out of a bad movie written by writers who know little to nothing about Iran or terrorism in general, for that matter.