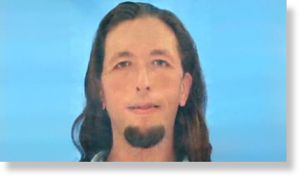 US - The wife and mother of a Mississippi man suspected of killing a Tennessee woman and her teenage daughter before fleeing with her two younger girls were charged Tuesday in connection with the abduction, authorities said.
Teresa Mayes, 30, was charged with especially aggravated kidnapping and Mary Mayes, 65, was charged with conspiracy to commit kidnapping. Meanwhile, the manhunt continued for Adam Mayes 35, and the two young girls - Alexandra Bain, 12, and Kyliyah Bain, 8. Adam Mayes is considered armed and dangerous.
The FBI said Tuesday authorities are hopeful the two young girls are still alive, but did not elaborate.
An attorney for Teresa Mayes, whose bond was set at $500,000, declined to comment Tuesday afternoon. Calls to the attorney assigned to Mary Mayes were not immediately returned Tuesday. Her bond was set at $300,000.
An affidavit filed in court does not hint at a possible motive for their involvement.
Teresa Mayes told investigators she drove Jo Ann Bain and her daughters from Hardeman County, where they lived, to Union County, Miss., where Adam and Teresa Mayes lived with his parents, according to the affidavit.
The bodies of Jo Ann Bain, 31, and Adrienne Bain, 14, were found last week behind the mobile home in northern Mississippi where the Mayes family lived. The affidavit provides the first clue that the victims may have been killed soon after they were abducted. It said Adam Mayes' wife and mother saw him digging a hole in the yard on April 27 or soon after.