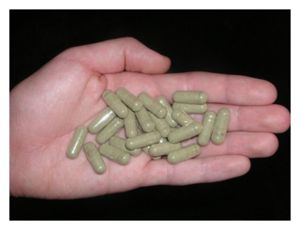 South Korea is saying this morning that its customs officials are stepping up their inspections targeting smuggled capsules that contain the
powdered flesh of dead human babies
.
How's that for something to wash down with your third cup of coffee this morning?
The capsules originate in northeastern China, probably in Jilin province, which shares a border with North Korea.
Since August, South Korean authorities have thwarted 35 smuggling attempts accounting for 17,450 capsules containing the powdered flesh of human babies whose bodies were "chopped into small pieces and dried on stoves before being turned into powder," the
Associated Press reports
.
It's uncertain where exactly the babies are coming from or who is making the capsules, but it is known that some people consider such pills to be a panacea for a range of physical ailments.
Real science tells us that they are actually chock full of potentially harmful bacteria. Plus, they are made from human babies. We can't stress that enough.