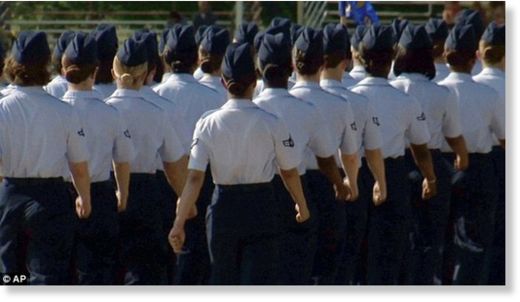 Military officials say the initial flirtations that Staff Sgt. Luis Walker directed at the women he trained at a Texas Air Force base grew into something more sinister: threats and intimidation that eventually led to rape.
Walker is among 12 instructors at Lackland Air Force Base in San Antonio who are being investigated in a widening sex scandal that has rocked one of the nation's busiest military training centers.
'We haven't had a case of this magnitude, certainly in recent memory,' said Brent Boller, a spokesman for Joint Base San Antonio, which operates Lackland.