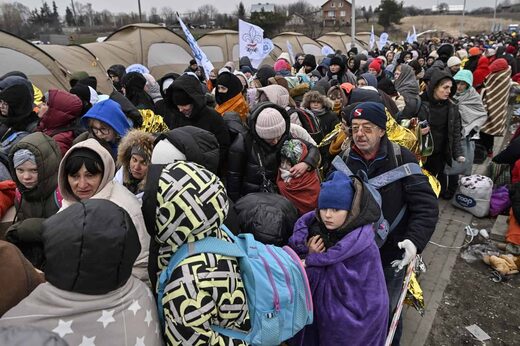 German and Polish officials have pointed out cases of social benefit system abuse
German opposition leader Friedrich Merz found himself under fire on Tuesday for pointing out that some Ukrainians who have sought shelter in his country are abusing the welfare system.
Though Merz has apologized, the mayor of Przemysl in Poland - who said much the same thing on Monday - has not.
"We are now experiencing welfare tourism from these refugees: to Germany, back to Ukraine, to Germany, back to Ukraine," Christian Democratic Union (CDU) leader Merz told Bild TV on Monday.