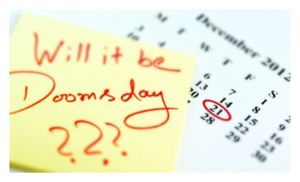 Rumors about violence after the deadly shooting at a Connecticut elementary school, coupled with doomsday predictions associated with the Mayan calendar, have led officials to close more than 30 schools in Michigan two days early for the holidays.
In a posting on the Lapeer school district website, Supt. Matt Wandrie said the false rumors of possible violence, coupled with the end-of-time furor surrounding the completion of the current Mayan calendar cycle, led the district to cancel Thursday and Friday's classes, along with sports events and other extracurricular activities.
"Although we in the county are reluctant to cancel school because the rumors are unsubstantiated, we feel it is the most appropriate decision given the gravity of recent events and our present circumstances," Wandrie
wrote.